Join the Bee friendly scheme
Whether you are a part of a Bee Friendly scheme, a member of one of the many supporter organisations or a concerned individual, take a look to see what actions you can take to make Wales a pollinator-friendly country.
Give Nature a helping hand
There is a Local Nature Partnership (LNP) in every area across Wales, each uniquely placed to take action for nature at the local level.
We aim to engage people, communities, businesses and decision-makers in both practical action and planning for a healthy, resilient and nature-rich Wales.
To find out more about the LNP Cymru Project, click here.

How you can get involved
Your Local Nature Partnership (LNP) is a one-stop shop for nature expertise, nature projects and activities taking place in your area. To see what's special about your area, such as the variety of habitats and species, the best places to see nature and the important projects being carried out, click here.
There are lots of ways you can get involved and give nature a helping hand, from joining the conversation online to becoming a member of your LNP. Whether you have a few minutes to spare or whole days to dedicate, join the LNP network today and take action for nature!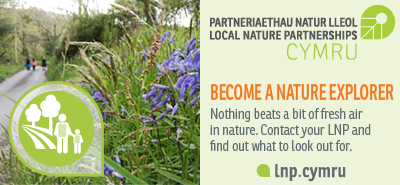 Become a Nature Explorer
Nothing beats a bit of fresh air in nature
Our LNPs know all about the various wildlife events going on in their area, and even host some themselves - from guided walks and talks to courses, interactive webinars to family fun days and festivals, there's always something going on.
To find out what's happening in your area, contact your LNP.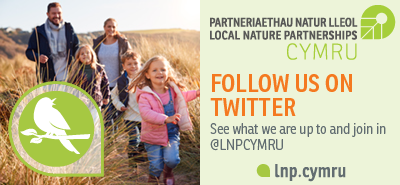 See what we are up to and join in at @LNPCymru on Twitter. Some of our LNPs also have their own social media accounts so please get in touch on Twitter to find content for your local area.
2023 LNP Cymruwebsite by WiSS